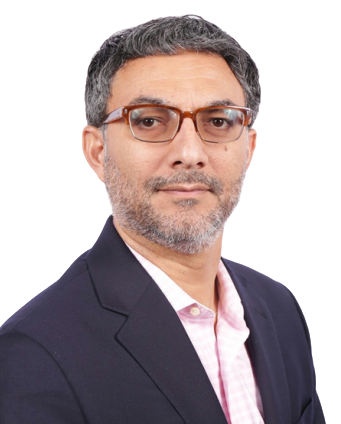 Amit Seth is an Executive based in Silicon Valley and has been involved in the AI and Data space for over 25 years.
Amit most recently headed new advertising products for Amazon, spearheading Amazon's forays into the AdTech and MarTech arenas. Prior to this he was Global Chief Product and Data Officer (a Managing Partner) at WPP GroupM, which is the world's leading media investment company responsible for over $50B in annual media investment through its agencies.
Amit previously served as President of Affinity Solutions, a company that betters marketing results for Financial Institutions and Marketers using AI, where he led the creation of a successful business unit and was subsequently promoted to President.
Amit was EVP of Global Media Products at Nielsen where he led the gestation, launch and growth of extremely successful cross-platform advertising and precision marketing products in the marketing technology space, which now account for a sizable chunk of Nielsen's annual revenue, apart from his impact on digitally enabling legacy products at Nielsen. Amit emerged as a pioneer in the advertising industry by launching solutions globally to power 'real' measurement of marketing spend.
Amit has also served in product management and business development executive leadership roles centered around AI technologies at Yahoo!, Microsoft and IBM.
At Yahoo!, Amit pioneered and architected content personalization / recommendations, and advertising optimization across all of Yahoo!'s assets. The initiatives he started at Yahoo! became the cornerstone of the new strategy for the company.
Additionally, Amit has 12 patents applied for in his name and also chairs a global forum on data mining that he founded. As an Entrepreneur, he has been the founder and CEO of a successful behavioral data platform and targeting company, which was sold to Good Technologies (subsequently acquired by Blackberry). He is a member of the Board of Directors or Advisors of various startups.
Amit is actively involved in giving back to the community via Board or Leadership roles in initiatives relating to youth. He has had the honor of representing the USA at the World Championships in the sport of Snooker.